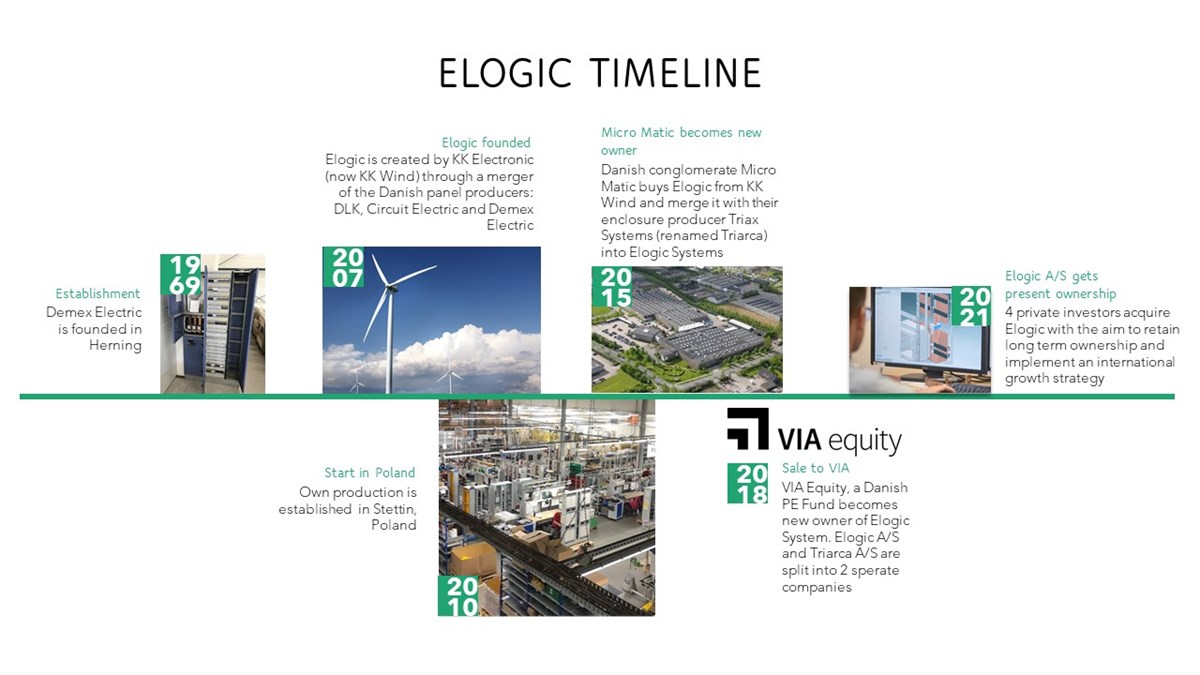 Elogic is a leading Danish manufacturer and supplier of electric panels and related services for installers, larger industrial plants, the healthcare sector, industrial machinery & plant manufactures and the energy sector.
We combine a Danish sales organization, design & project management, and service department with a highly efficient, modern, and environmentally friendly production in Poland. Thus, our +240 employees can handle both different types of boards and solve both smaller and larger projects for Danish and international customers, with focus on high quality and fast delivery. This ensures customized solutions at competitive prices.
Elogic strives to actively contribute to the green transition by promoting the electrification of society and being the preferred partner for distribution and control boards.
Elogic was established in 2008, when the company was created through the merger of 3 companies: Demex Electric, Circuit Electric and DLK and thus has roots dating back to 1969.